Foreplay has the ability to turn good sex into great sex. It not only increases sexual excitement to get your body ready for penetration but also enables many women to reach orgasm during intercourse. Jack and Jill Adult offers alluring ideas below about how wearing lingerie can boost foreplay.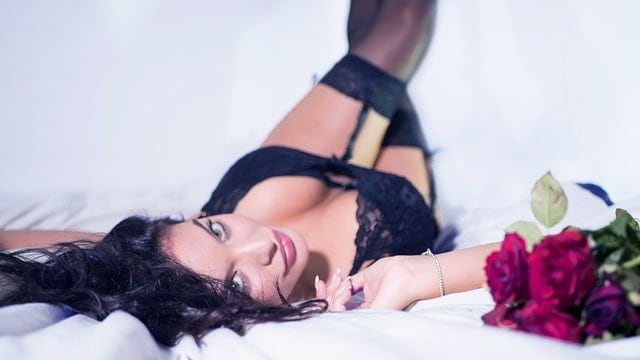 1. Performing a slow and sensual striptease works wonders for the libido. When your lover watches you peel your outer clothing off in a provocative manner and gets a peek at sexy lingerie underneath, the turn-on level will be mind-blowing.
2. Pearl panties are definitely a hot commodity. A string of smooth pearls gliding along your clitoris will take your sexual pleasure to the extreme. The pearls will caress your erogenous zones with your every move and get you highly aroused prior to your rendezvous.
3. Dressing up in costumes is the perfect way to act out your role play fantasies. You and your playmate will enter into a new and exciting reality where imagination takes complete control.
4. Making the first move to initiate a sexual liaison with your partner can feel intimidating due to the possible risk of rejection. If you welcome your companion while sporting gorgeous lingerie, you won't have to say a single word to make your message understood.
5. Since sexual desire starts in the mind, give your companion something tasty to think about. Why not place a pair of your undergarments into his or her coat pocket. Get your own engine running by imagining the moment they are pulled out unknowingly…or, knowingly, if you give your significant other a little clue…and the naughty thoughts your lover will automatically ponder.
6. A seductive photoshoot is another fabulous idea that can pump up foreplay. Not only will your playmate become totally aroused by looking at tantalizing photos of you, but viewing sexy photos of yourself will undoubtedly get you going, too!
Jack and Jill Adult carries an impressive selection of very sexy lingerie that can boost your sexual foreplay. We offer a gigantic variety of other products as well that are able to heighten your sexual experiences and satisfaction. Jack and Jill Adult has several stores located in Florida or you may order merchandise discreetly through our website.
---